For Dublin Residents, Super Fast Weight Loss is All About What and Who You Know
The residents of Dublin, California are experiencing a steady increase in weight loss and other towns are beginning to wonder what the secret to their success is. If you ask the people of Dublin directly, they will tell you that it's all about
knowing how to lose weight correctly
, and who can help get you there.
After looking at all of the local fitness centers, it becomes obvious that the most successful people are using Mark Rogers Fitness Personal Training, and a major reason is for the chance to work with
the area's most referred personal trainer
, Mark Rogers.
Mark wants all of his clients to know
everything
that he does about losing weight. His approach is drastically different than most trainers because he does not aim for a temporary reduction in pounds, but a permanent one that will last for a person's
entire life
. This is what sets him apart and what drives so many people to his weight loss program.
From the
honest, straightforward answers about nutrition
, to the intense,
powerful results
of the Blazin' Bodies Boot Camp, Mark is focused on delivering long term success without the hassle. His weight loss program is designed to fit into any schedule and only uses the
key exercises that work
, instead of wasting time on countless ones that don't. (You will be surprised to learn which exercises are widely used, but offer little in terms of desired results.)
If you work with Mark Rogers Fitness, you will notice Mark working out right alongside many of his clients. He does not hide the fact that he loves his job, and he does all of the exercises with you to make sure that you
stay motivated the whole time
. In addition, the exclusive boot camps that he has developed make working out and losing weight more fun due to the
constant variety
of cardio, strength, and core training exercises.
A
customized nutrition plan and body fat testing
are two more reasons Dublin residents continue to be amazed at the
incredible results
they are seeing in record time.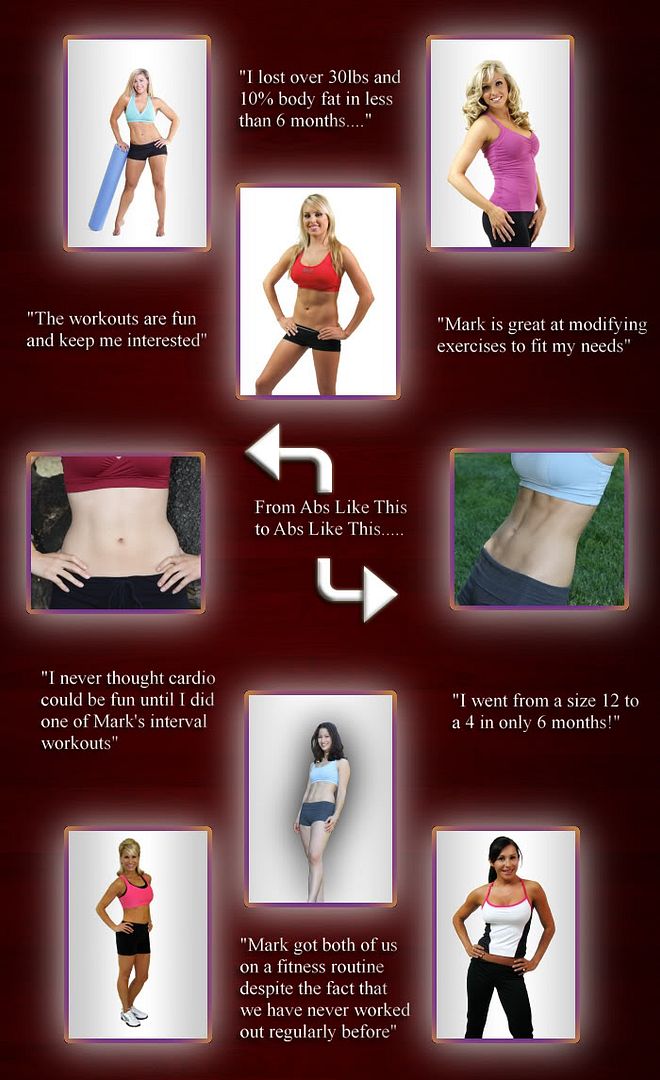 After achieving all of your fitness goals with Mark, you will also know how to maintain them
on your own
, with or without a personal trainer. This only increases the popularity of his Dublin weight loss program and really lets people know that he is on their side. With all of the knowledge you will gain, it will make
losing weight much easier
and something that you will no longer put off. The comfortable, no pressure atmosphere of Mark Rogers Fitness Personal Training will help you discover that information and the right trainer makes all of the difference in the world of weight loss.
*
Note:
Due to the massive success of the program in Dublin and the surrounding areas, Mark Rogers Fitness Personal Training is only available on a
limited basis
, so please contact Mark now at
(925) 931-1120
to make sure that you reserve a
free consultation
. Or, you can
sign up for the Free Newsletter
to the right. It contains the most helpful and factual fitness, nutrition, and wellness tips available anywhere and gives you a
chance to win a free one-on-one personal training session
.
Mark Rogers Fitness Personal Training is serving Dublin, CA and surrounding areas including 94568
________________________________________________________________________
Mark Rogers Fitness is proud to offer its exclusive programs all across the Tri-Valley and Northern California. Just click on your area for more information.