The Three Biggest Complaints That People Have With Dublin Personal Training and How They're Being Addressed

Please read the following message for important information that you need to know before hiring a personal trainer in Dublin, California.
Dear Dublin Resident,
As you probably have seen and heard,
personal trainers in Pleasanton
, Dublin and surrounding cities have become very popular recently. Unfortunately, a majority of people are unhappy and dissatisfied with their trainer because they are not seeing any results.
Sadly, this is causing a lot of people in the area to give up exercising all together, or at least feel very discouraged. Along with the disappointment factor there is the issue of wasting money, as personal trainers are not necessarily inexpensive.
In order to help you become more educated about the problems people have had with their personal training in Dublin, we have recently conducted a research study to pinpoint the top complaints. Our hope is that by bringing awareness to these issues, you will be able to avoid them in your search for a new personal trainer.
Here they are:
Complaint #1
By far, the biggest complaint we received is that the workouts were boring. The reason for this is that most personal trainers do not take the time to customize their programs for every client. They will have a person do the same exercises, sets, and repetitions, week after week. Not only is this extremely un-motivating, but it does virtually nothing for your muscles, since they will just adapt to the program, and remain in the same shape they have always been in. For muscles to become toned, they need to be stimulated, and that means changing exercises and routines regularly.
Complaint #2
According to many of the people we spoke with, their Dublin trainer did not spend enough time listening and understanding what their goals were. This is very disturbing as there is no way a trainer can help someone achieve their goals if they do not even understand what their goals are. It might be surprising, but the truth is that most personal trainers have very little experience helping people lose weight. Many are poorly educated and trained in how to effectively help people lose weight and get the results they are looking for as quickly and safely as possible.
Complaint #3
Too many people feel "detached" from their personal trainers. It has become normal for trainers to simply show up for the sessions, hold a clipboard, and dictate which exercise is next. That makes the person who hired them feel like they are not involved or interested in their success, progress, or well being.
The Solution
Now that you know what the top complaints are you are probably wondering what is being done to address them.
In all the research that we did, there was only one Dublin personal trainer that clients were
completely satisfied
with, and that was Mark Rogers of Mark Rogers Fitness. The reason why Mark has so many fans is that he has a different approach to training that keeps people motivated and moving forward toward their goals, whether they are weight loss, building muscle, or just increasing energy and general health.
Mark is certified with the National Strength and Conditioning Association (NSCA), and American Council on Exercise (ACE). He can often be seen doing the exercises
right along with
his clients, and he designs a nutrition/workout program specifically for them. In short, his goal is to help people get into the best shape of their lives
as quickly as possible
, and then maintain their ideal physique
for life
.
How is that possible? The major difference between Mark and many other personal trainers in Dublin is that he focuses on
constantly updating
the workout routines so that you are never bored, and your body will continue to respond. The results he has achieved with this approach are
unprecedented
and amazing. Another unique aspect of his personal training is that Mark brings the workout to you (in your home or outdoors) so there is no need to deal with the hassle and cost of a gym membership. You'll be surprised and impressed at what a challenging workout you can get without any of the fancy equipment or other exercise gimmicks.
Mark's personal guarantee includes a
free consultation and fitness newsletter
to make it easy for anyone to find out exactly how he can help.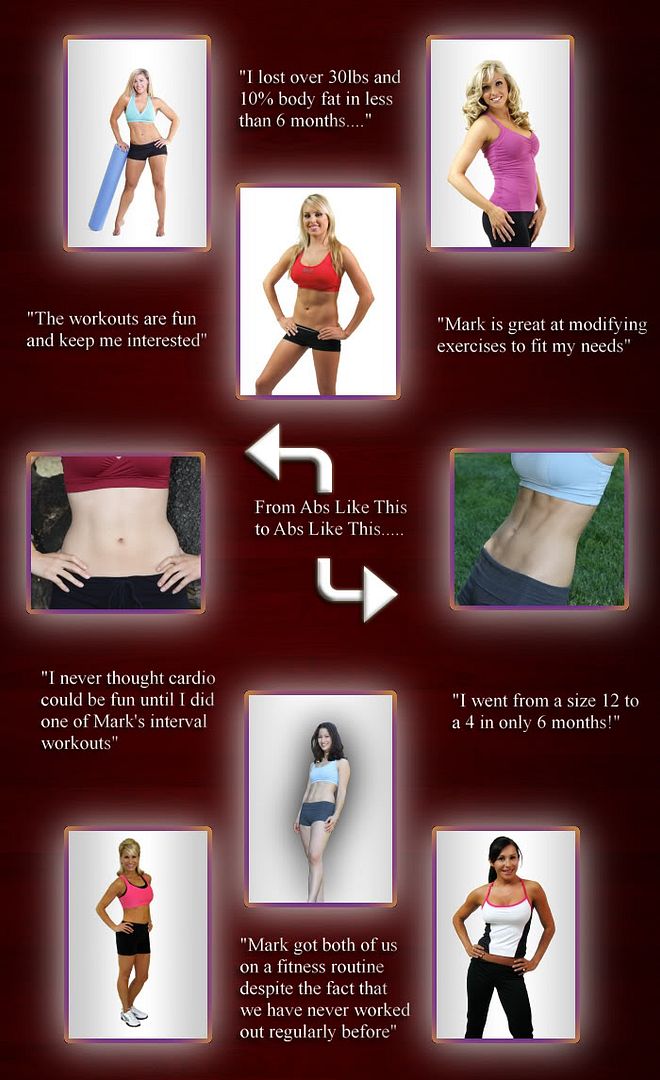 *
Note:
Due to the massive success of the program, Mark Rogers Fitness Personal Training is only available on a
limited basis
, so please contact Mark now at
(925) 931-1120
to make sure that you reserve your
free consultation
and avoid being placed on the waiting list.
Pleasanton Personal Trainer
Dublin Boot Camp
San Ramon Personal Training
Mark Rogers Fitness is serving Dublin, California and surrounding areas, Including 94568 ________________________________________________________________________
Mark Rogers Fitness Personal Training is proud to offer its exclusive programs all across the Tri-Valley and Northern California. Just click on your area for more information.